Our Favorite Spring Deals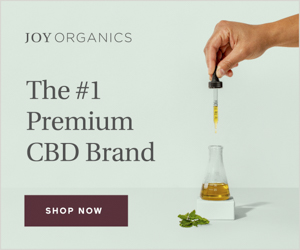 Get 15% Off
Your Order Now
at Joy Organics with coupon code: Mavenjoy
Click here for more deals and coupons from a few of our favorite, extra-special businesses!
Gluten Free Recipes
Let's Get Cooking...
So now that we see how simple a gluten free diet can be, and we have a plan of action for our gluten free diet, how about some gluten free recipes?
Keep Calm, Go Gluten Free and Carry On
We all tend to get pretty wrapped around the axel when it comes to our health and diet, and going gluten free is certainly no exception. From testing ambiguities to eating challenges, it can seem overwhelming. Unless you think you may be celiac, simply try eliminating gluten foods from your diet and gauge how you feel. That's the ultimate test, does it make you feel better, healthier, more energetic? Do digestive issues resolve? And if so, start incrementally by eliminating bread, pasta and cereal and begin choosing more naturally gluten free foods instead.

Read more about going gluten free...

SAVE 5% OFF Vital Choice Seafood Now Back In Stock + Get Free Shipping On Orders $99+ Using Code: VCAF5 at VitalChoice.com!
The What, Why, How & Wow of Gluten Free Recipes
These recipes are either naturally gluten free or created with gluten free ingredients and/or recommendations for gluten free substitutions. Got Recipes? Share your favorite gluten free recipes too!
Gluten Free Breakfast Recipes
Gluten Free Breakfast Recipes & Brunch Ideas
Quick Gluten Free Breakfast Recipes + Smoothies
10% OFF Your Order! Use Promo code AFFL10.
Gluten Free Salads
Gluten Free Salad Recipes
Gluten Free Sandwiches
Gluten Free Sandwich & Wrap Recipes
Gluten Free Soups & Stews
Gluten Free Soup Recipes
Gluten Free Breads
Gluten Free Bread Recipes & Ideas
Gluten Free Appetizers, Dips & Snacks
Gluten Free Appetizers Recipes + Dips & Snack Ideas
Gluten Free Main Dishes
Gluten Free Main Dish Recipes
Gluten Free Vegetables & Side Dishes
Gluten Free Vegetable & Side Dish Recipes
Gluten Free Egg Dishes
Gluten Free Egg Recipes
Gluten Free Desserts & Treats
Gluten Free Dessert Recipes & Treats
Gluten Free Drinks
Gluten Free Beverage Recipes + Smoothies & Cocktails
---
Share Favorite Gluten Free Recipes & Ideas
Yes, absolutely, please do share your "tried and true" gluten free recipes with us too. For anything and everything and especially that holy grail of gluten free bread recipes that we've yet to unearth! Give us the full skinny: cooking tips and tricks, the story behind the recipe, which ingredients and why, or even photos of your gluten free creation.
More Favorite Gluten Free Recipes & Ideas...
Click on the links below to read, rate and comment on others' "tried and true" gluten free favorites.
GLUTEN FREE DESSERT: Pumpkin Cheesecake Not rated yet
Cheesecakes are very easy to make gluten free, and this pumpkin one is really healthy. For the base/crust: Pack of crunchy gluten free cookies (ginger …
---
---
---
Let Your Legislators Know What's Important to You...