Our Favorite Deals for Fall 2022
Misfits Market
Organic Produce & Pantry Foods Delivered!

Organic Produce Delivered to Your Door! Up to 40% off Grocery Store Prices!
Get $10 off your First Box
with code COOKWME-GH4NZL
Check out why this is our favorite produce delivery service...
Joy Organics
Save BIG on Organic, Pharmaceutical-Grade Hemp CBD Products at Joy Organics

Click here for more deals and coupons from a few of our favorite, extra-special businesses!
The What, Why, How & Wow of Green Banks & Other Better Banking Solutions
They deem me mad because I will not sell my days for gold;
and I deem them mad because they think my days have a price.
- Kahlil Gibran
Put your money where your values are and let it go to work building the kind of change you want to see. Green banks and other value-based banking choices recognize the interdependence and responsibility their operations have to the planet, the people they serve and the future of both. Not only are they doing good environmentally and socially, they are financially strong too, as substantiated by this recent groundbreaking study revealing that values-based banks are outperforming some of the world's largest banks. Below, we've rounded up some of the more sustainable options now available to you -- from green banks to credit unions + the tools you need to make the right choice for you. 

How to Green Your Banking Habit
FIRST DO NOT HARM
Know thy bank. Learn about a bank's track record on environmental issues, lending practices, diversity, political contributions, social responsibility, and ethics to make sure their practices are ones you want to support. 


CHOOSE A BETTER BANKING SOLUTION
1.  Green Banks like these...
New Resource Bank is a certified B Corporation in California that's building a community of businesses, nonprofits and individuals promoting more sustainable ways to live. Committed to reducing its own environmental footprint with green-e certified offsets, reuse/recycle programs and LEED construction while supporting its local economy and community with green financing, donations to area nonprofits and sustainable education for the public. 
First Green Bank is a green bank integrating people, planet and profit promoting environmental and social responsibility located in Florida. First Green Bank walks the talk across the board from its LEED certified headquarters and branch locations to lower interest rates for commercial projects that meet green building certifications for its borrowers plus zero interest loans to employees who buy automobiles that exceed EPA gas standards and paid sabbaticals to employees engaging in environmentally responsible projects. It's no wonder that First Green's founder was inspired by one of our favorite books, Let My People Go Surfing about one of our favorite green companies.
Mavenjoy Tip: Check out some of the world's most sustainable banks.
Check out the incredible work this CDFI is doing to grow small businesses and jobs across communities in Georgia: ACE plus its green loan program!

2.  Community Development Banks (CDB) or Community Development Credit Unions (CDCU)
CDB's and CDCU's are types of Community Development Financial Institutions (CDFI) that provide banking services and access to capital with a specific mission to promote economic and community development while serving low and moderate income communities. They are government-regulated and fully insured. Two exceptional CDFI examples for banking services are OnePacific Coast Bank and Urban Partnership Bank, formerly ShoreBank.
Mavenjoy Tip: Search for CDFI's with the U.S Treasury's List or Opportunity Finance Network's Membership Directory. 
3.  Other Credit Unions
Credit unions are member-owned nonprofits so they (not their profits) are beholden to its shareholders, i.e. you! Credit unions typically offer better rates and lower fees and are especially touted for offering better credit cards and auto loans. They are also insured by the National Credit Union Administration, an independent federal agency akin to banks' FDIC. Credit unions also tend to be more locally-focused, owned and operated in the community they serve. Many credit unions now open membership to anyone that joins their membership organization. A stellar example of a credit union is Self-Help Credit Union, a member-owned, state-chartered and federally insured credit union located in North Carolina. Mavenjoy Tip: Learn what a credit union can do for you and how to find one.
Go Paperless!
By switching to electronic bills, statements, and payments, the average American household can save these resources in one year:
- 6 pounds of paper
- 23 pounds of wood
- prevent producing 29 pounds of greenhouse gases
Consumer Benefits of Managing Finances Electronically
- Saves 2.5 minutes per bill  
- Saves postage and check stock costs
- Decreases identity theft risk and fraud attempts
- Credit scores increase when consumers opt for direct deposit and online payment of recurring bills
- Reduces clutter and improves organization

Calculate your financial paper footprint!
Source: PayItGreen
4. Small Independent Banks
A flashback to George Bailey reminds us that banking with locally-owned and operated banks is a relic worth saving. Banking locally typically means you're a name not a number, more of your money stays in local circulation, and you can find people you know or at least can talk to and hold accountable about the bank's practices. Also, according to FDIC data, small and mid-size banks account for 54 percent of small business lending. And small banks devote 56% of their commercial loan portfolio to small businesses, the engines of our local economies. Mavenjoy Tip: Find your independent, local bank. 
5. Online Banking
Online banking can save a lot of trees, no doubt, but it also slashes greenhouse gasses and additional resources like water, fuel and energy that would be used in producing, moving and dispensing all that paper. However, online banks don't always mean better, so still research an online bank just as you would conventional banks. ableBanking is a good example of an online bank doing extra good. ableBanking is an entirely online banking experience focusing on savings solutions and charitable giving. No branch overhead or mega-advertising budgets mean better rates for customers and more giving back to charitable causes. ableBanking gives $25 for each new customer plus .25% annually on your average account balance to any charity (5013c) you choose. It makes it super easy to donate more directly from your account and tracks your giving automatically on your own personal giving page. Low minimum balances on money market accounts and CD's that can be seamlessly connected to your checking account conveniently expedite the process. Its focus on savings and giving make it an excellent choice and financial education tool for kids too. ableBanking is a division of a community bank in Maine employing 200 people. 
---
MAKE THE SWITCH
---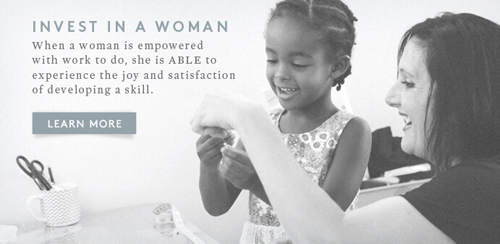 ---
More from Mavenjoy...
for
Living Well
&
Doing Good
Shop with Heart, Mind & Soul
Save Money
Eat Well
Find Meaningful Work
---
Let Your Legislators Know What's Important to You...