Our Favorite Deals for Fall 2022
Misfits Market
Organic Produce & Pantry Foods Delivered!

Organic Produce Delivered to Your Door! Up to 40% off Grocery Store Prices!
Get $10 off your First Box
with code COOKWME-GH4NZL
Check out why this is our favorite produce delivery service...
Joy Organics
Save BIG on Organic, Pharmaceutical-Grade Hemp CBD Products at Joy Organics

Click here for more deals and coupons from a few of our favorite, extra-special businesses!
Thanks to a Farmer and a Local Farmers Market
~ Skip to the farmers market finders ~

Thankfully, as a child growing up in a city neighborhood, a farmer and a local farmers market instilled in me an understanding and appreciation for where our food comes from that has stuck with me to this day. No small feat given our fast-paced world, where more of us, especially children, believe that our food "just" comes from the florescent-lit aisles of the supermarket. This is no mystery. As we become further removed from our natural food sources, our connection to where our food comes from, how it is grown, made and who does it tends to get lost.
This vital connection, for me, was preserved in part by that lone farmer who slowly drove his truck up and down our streets on many a sweltering Memphis evening hollering "Tomatoes, okra, get 'em fresh!". And the other reason is tied to my mother's passion for peas ("Lady peas," she'd be quick to correct me as "they are in a league quite to themselves."). Her penchant for peas took us downtown to the Curb Market where farmers from around the Mississippi Delta would share their harvests and hock their wares, in this case everything from fresh sweet corn to fresh flowers.
Certainly the difference in taste of fresh local food is beyond compare, but there's also a distinct feel that snares the heart, soul and even our very spirit that comes from meeting the faces behind our food and handling the imperfect beauty of foods straight from the dirt or off the vine. It binds our roots to shared cultures, personal histories, experiences and land. It's as raw and gritty a vibe that captivates, grounds and connects us as few things can. And in this age of factory farming, our independent and small-scale farms depend on our support to continue providing this vital lifeline to our food, health, land and each other.
We can do our part by supporting our existing farmers markets and other venues for locally-grown food and also by helping to start new ones. Find your local farmers market here.
Coupons for the Farmers Market? Yes, low income seniors and women receiving nutrition assistance may be eligible for coupons that can be used for fresh produce at farmers markets. For more information about the Senior Farmers Market Nutrition Program, click here. For information about the Women, Infants & Children Farmers Market program, click here.
Check our Mavenjoy's roundup of favorite local food finders for farmers markets, restaurants, B&B's, and much more or try these locators exclusively for farmers markets:
Find a Local Farmers Market Near You
USDA National Farmers Market Directory
Search over 8,600 farmers markets across the United States by state, city, county, zip code or market name. Results can include hours of operation, contact information and even payment options for your local farmers market.
Mavenjoy Tip: Winterize Your Farmers Market Habit: USDA's National Directory lists 3,664 winter farmers markets. Click on its link above and select the Winter Markets tab to find a winter market near you. 
Mavenjoy Extra: Be sure and check out USDA's Farmers Market & Local Food Marketing page where there's a wealth of information especially for market managers. And visit our Guide to Farmers Market Resources for more tools and tips for farm market managers.
---
---
**New Listing**

Farmstand


Super nifty app that locates local farmers markets for directions, schedule and recent updates. You can also share photos, deals and favorite finds among other market-goers. Over 8,700 farm markets are listed and be sure and add your own if yours is missing. Coming soon to web browsers too!
---
---
LocalFarmMarkets.org
A no-nonsense, friendly site to find a local farmers market by state and outside the U.S. Listings include market descriptions, contact information and some even offer inventory lists, maps, helpful "insider" information and visitors' tips and comments. 
---
Culinate's Farmers' Market Finder


Culinate hosts an "ongoing conversation about eating well" for a "community of eaters". Simply enter an address, city/state, or ZIP code to find nearby farmers markets from Culinate's community pages. Each local Farmers Market profile page provides immediate access to contact information, hours and a location map but also space for blogging, recipes and special finds from each market.
---
Best Local Food Finders


Our roundup of the latest and greatest sources for local foods + tips about the benefits of organic food and eating locally...
---
Don't have a local farmers market? Or already have one and want ideas and resources to help grow it? Check out our Resources for Farmers Markets and get information on starting, funding, listing and promoting your local farmers market.

---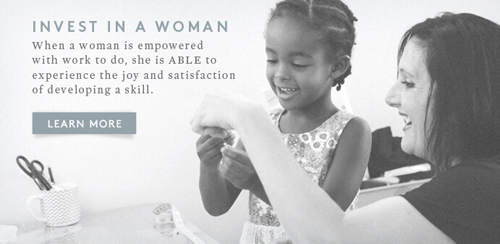 ---
More from Mavenjoy...
for
Living Well
&
Doing Good
Healthy Cooking Recipes
Shop with Heart, Mind & Soul
Save Money
Eat Well
---
---
Let Your Legislators Know What's Important to You...